Buy with the best in the North Texas area.
I connect buyers and sellers in the North Texas area through second-to-none marketing, strategic and targeted advertising, and a client-focused experience.
With us, you're getting superior, experience, marketing, and analytical skills, all bundled into a super friendly agent whose thinking about you right from the moment they wake up!
Property
Search
GO-IT-ALONE
Flipping through pictures of possible homes might not be so bad, but researching local trends, market values and other vital info can be daunting.
BUYING WITH US
A curated shopping experience with recommendations specifically tailored to meet or excess your expectations.
Time
Commitment
GO-IT-ALONE
Spend hundreds of hours online searching for potential properties.
BUYING WITH US
Curated house-hunting process & only invest your attention in properties that actually meet your requirements.
Industry
Experience
GO-IT-ALONE
Rely only on your own knowledge of the market & invest significant time in gathering information from all over.
BUYING WITH US
Work with an agent who has knowledge and remarkable experience in the local market, with countless awards, thousands of transactions, & decades of experience.
Local
Experience
GO-IT-ALONE
Unless you have some sort of insider knowledge, or crystal ball, you're not gonna know as much as you should about certain neighborhoods. To learn these things, you're gonna have to do some internetting, hop on Yelp or ask around a bit.
BUYING WITH US
With years of experience under my belt, I'm a true local expert. I can tell you all about the school districts, zoning codes, and where to find everything from the hottest coffee to the coldest ice cream.
Negotiation
Experience
GO-IT-ALONE
Even if you're a skilled poker player and have a black-belt in negotiation, it's still important to do your research. You'll be working directly with the Selling Agent & trust that you're not being taken advantage of throughout negotiations & closing.
BUYING WITH US
Thanks to our vast knowledge of market conditions and comp sales, I'll be able to help you drum up a competitive offer at the best possible price. I'll fight to protect your interests.
How to buy like a pro!
If you're in the market for a new home, check out these 11 tips on how to find the best possible real estate deals in your area.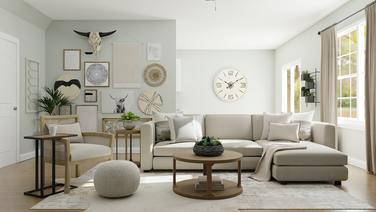 how to buy like a pro
Free Buyer's Guide
Comprehensive Real Estate
Buyer's Guide
A few of our amazing clients

"I had the privilege of working with Joel Broyles for my recent real estate transaction, and I couldn
…
Read More
't be happier with the experience. His extensive knowledge and experience in the field were evident from the start. Joel's constant communication kept me well-informed at every stage, which made the process smooth and stress-free. His advice was invaluable, showcasing his expertise and commitment to ensuring the best outcome. A standout moment was when he personally attended the closing, reflecting his dedication to his clients. With Joel, I felt like more than just a transaction; I felt like a priority. Highly recommended for anyone seeking a top-tier real estate broker!"
Read Less

"Joel and Suzanne gave us the absolute BEST experience! They listened to every word we said and not o
…
Read More
nly helped us with finding our new home but also keeping us calm through the whole 1st time buyers experience. They helped us and were there through every step, every call with builders, mortgage compan, and title company. They managed expectations and the entire buying project. I would highly recommend them to anyone. They are great Realtors but even better people!"
Read Less

"This was my first time using this service company and it won't be the last. The overall experience w
…
Read More
as good. De'shaun was really helpful from day 1, any questions or concerns I had he was able to answer right away for me. I would for sure recommend anyone to him for help with locating the right apartment for you. Thank you WhiteRock locators and especially thank you De'shaun for all you're help brother!"
Read Less

"Had a really great experience working with this company!"

"I was struggling to find an apartment I could afford and Deshaun McKoy was so understanding of my si
…
Read More
tuation. He was very nice and the whole time I felt that I was speaking more to a friend than a realtor. He was very responsive when I had questions and was always very professional. I would absolutely refer him to anyone I know! He helped me to secure an apartment just yesterday and I've already gotten approved! 🙂 Beyond stoke and I will definitely be coming back to Whiterock Locators if I ever need help in the future."
Read Less