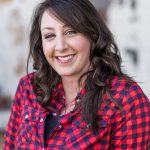 Suzanne Pope
A little bit about Suzanne...
Suzanne has been a real estate professional since 2007 and a licensed real estate agent since 2010. She has worked for both clients and investors who are buying and/or selling a home. She has been a part of over 500 transactions on behalf of her clients.
Suzanne credits her family and her Texas upbringing with the success of her career. As the youngest of four children in a military family in Central Texas, she attended Texas A&M where she earned her degree in sociology. This education has empowered her to understand people and their needs.
She has lived in both Dallas and Houston, and knows both housing markets well, but claims Dallas as her home. She believes that being front and center for her client, good communication, and excellent negotiation skills are at the heart of any good transaction.
In her spare time, you can find Suzanne with her family and friends at a Rangers game, walking the arboretum, or out for some good Dallas food at Mi Cocina.