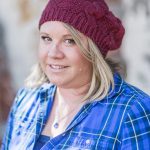 Lise Mannering
A little bit about Lise...
Lise Mannering attended the University of Texas at Arlington where she worked on her Bachelors of Fine Arts. What she didn't learn in school, she gained practical knowledge with her diverse business background. Lise has always been interested in sales with an emphasis in excelling in personal interactions.
Lise has held very responsible positions with her previous employers ranging from Relationship Management to Account Management. She utilizes the right side of her brain to devise creative solutions to problems and the left side to implement the problem solving. She is strong in contract negotiations and will always go the extra mile for a client.
During her collegiate days she earned Cum Laude recognition in 2005. Her sharp mind, limitless energy and concern for her clients serve her well in our company and especially for our customers.