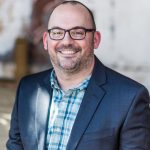 Joel Broyles
A little bit about Joel...
From 2012-2014 Joel oversaw acquisition and renovation for the entire North Texas area for a major publicly-traded single family residential REIT. Since that time he has helped high net worth families and individuals build out private rental portfolios in the Dallas/Ft. Worth area. He has performed underwriting diligence on over 20,000 single-family homes and managed the acquisition pipeline for over 500 homes, deploying over $70 million in capital in roughly five years.
Joel also managed the renovation capital expenditure, and overseen lease-up for over 350 homes representing over $8 million in renovations. In addition to his acquisition activities, he has run all accounting, funding, brokerage and post-closing activities, and provided oversight of property management to ensure timely, accurate lease-up of homes, rent collection, and maintenance.
He lives in Dallas with his wife and two energetic children. His hobbies include reading, self-improvement, exercise and thinking about what happens next. To fuel his busy lifestyle, he nurtures a compelling, optimistic mindset.